2015 CCW Grenache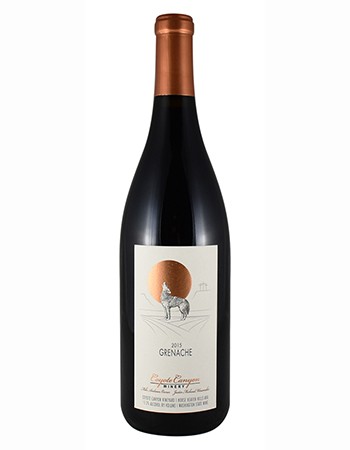 Wine Specs
Vineyard Designation
Horse Heaven Hills AVA
Wine Profile
Tasting Notes
This is a dark red Grenache with a bouquet of cocoa, dried currants and soft oak notes. Great typicity, smooth with medium weight and balanced acidity. The wine shows great fruit and a touch of spice. Should pair well with smoked chicken or lighter meats.
Vineyard Notes
2015 was the warmest vintage in Washington State in over a decade. From spring into sum each season trended on the hot side, when it was all said and done we were setting all kinds of records. The spring was warm and mixed with a little rain set the crop up great for the season. The summer started hot and just kept on getting hotter. We were prepared for this since the 2 previous vintages were warm, but it still pushed things along quickly. We started picking many reds in early September, while others we were able to stave off until late October. This vintage is showing a lot of big fruit characteristics.
Winemaker Notes
Grenache seems to be one of the varietals that I'm still trying to figure out. It wants to get ripe faster than I anticipate without getting all the flavor I want. Waiting on the flavor to come around is a challenge. It gets there eventually but I'm still not sure if I'm picking at the right time. This vintage has a better balance than the 2014 so I'm happy in the direction things are trending. Still want to get out in the blocks and cellar and see what will make it even better.