2013 CCW Sangiovese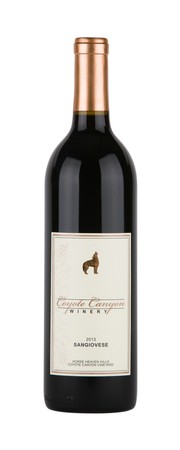 Wine Specs
Vineyard Designation
Horse Heaven Hill AVA
Harvest Date
October 15th, 2013
Bottling Date
June 16th 2015
Wine Profile
Tasting Notes
2013 was a hot vintage in Washington State and grapes had plenty of time to ripen out in the vineyard. This wine reflects the vintage; the wine is fruity, bright and big. The color is dark red with delicate ruby edges. Aromatics of cranberry, Bing cherries, white pepper, baked pie, and toasted oak are some of the initial smells coming out of the glass. The palette has a savory richness about it. Flavors of cherry, dried strawberries, light caramel, leather and coco blend together harmoniously. This is certainly a food wine but has such nice fruit components that it drinks great on its own.
Vineyard Notes
Vineyard Source: Coyote Canyon Vineyard AVA: Horse Heaven Hills Grower Degree Days: 3164 Pick Date: October 15th Brix: 25 pH: 3.62 TA: 3.6g/l
Winemaker Notes
The 2013 vintage was the first time I had a chance to make Sangiovese from grape to bottle. I blended the 2012 wine and was looking forward to working with Sangiovese to see what it was like during fermentation. I learned a lot in 2013 and look forward to evolving my style with the grape moving forward. We do some interesting things with Sangiovese, first off, we picked a little Barbera to add to the fermentation. By co-fermenting the wine, it adds a little more acidity and complexity to the finished product. I am very happy with the way this wine is tasting right now and look forward to seeing it evolve in the bottle. The acid and tannin structure should allow this wine to evolve nicely for the next 5 to 10 years.